Formed in 1995 the purpose of the Cancer Patients Support Group is to provide financial assistance through fundraising and donations for The Association of Cancer Patients and Friends known as PASYKAF. Various functions are arranged monthly for your entertainment and we value your support at the many events we arrange.
June 2019 – We have received our New Charity Status – Pafos/S/69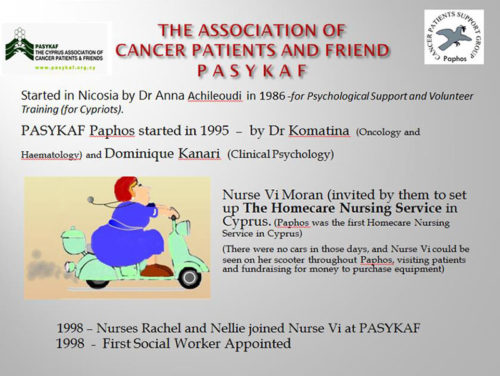 Purpose of The Trained Volunteer Section
The first group of volunteers were trained in-house in 2006 as a support team for the PASYKAF Home Care Nurses and under their instruction provide a supplementary listening support service and respite for relatives.
In 2008 the course included the first telephone listening and befriending service and THE HELPLINE WAS BORN.
(see Volunteer page if you are interested in being a Trained Volunteer)