Wishing all our Members, Friends and supporters a very Happy New Year 2021

See Newsletter page for 2020 fundraising Activities
We have 50 Charity Boxes located around Paphos – During 2018 they have accumulated the magnificent sum of €4,881.63 (over 10% up on last year) – an average of €97.63 per box.  No mean feat with all the different Charity boxes out there.  A BIG THANK YOU to all Bars, Kiosks, Lawyers Office, Chemists, Hospitals etc etc who have supported us in this endeavour, and a BIG THANK YOU to the public who have chosen the CPSG boxes for their loose change and often paper money as well.  A VERY SPECIAL THANKS goes to the Railway Inn, Chloraka whose box collected a whopping €1,413.87 – WOW!
Raffle Prizes  – Over 400 were donated to, and needed by, the CPSG Charity – Gift Vouchers; Meals; Bottles of Wine and much much more.  The CPSG would like to thank the Retail Outlets; Bars; Restaurants; our Members and Anyone else who donated those much needed prizes to help us fundraise at our many Charity Events throughout the year – where would we be without your support.  THANK YOU
from the Editorial Team
++++
In 2018/19, we donated €100,000+ to PASYKAF, this goes towards the Nurses salaries in Paphos and of course towards supporting the Free Coach Service to the Bank of Cyprus Oncology Centre in Nicosia – and calling at Limassol and Nicosia General Hospitals and is available to all Cancer Patients, in addition we are able to supply necessary Equipment and other items as required by the Nurses and Patients.
2020 -Congratulate yourselves, we managed – in this very difficult Covid year – to give an April cheque to PASYKAF for €10,000   Well done everyone! 
+++
Please help us and our Members to continue raising funds by supporting the Events of the SG – these can be found in the quarterly Newsletter, Facebook or our Website www.cancerpatientssupport.net – all donations to towards helping Cancer Patients and their Families in the Paphos Region.
Why not become a CPSG Member and help us keep going as a Paphos Cancer Charity
Contact Events Co-ordinator:    Alan Clark 99-967861   Margaret Wilcockson and Tony Ambrose 97-839074; email:  cpsgeventscommittee@gmail.com
if you want to have advice and help regarding arranging a Fundraising Event;
be a Helper at one of our Bazaars;
Festivals;
Fairs and Coffee Mornings
CPSG Loyalty Cards:  You can also give your Shopping Loyalty Points in aid of Cancer Patients:  we have our own Loyalty Cards at Papantonious Supermarket and Marks and Spencer.  At Papantonious you can transfer points from your personal Loyalty Card:  The Papantoniou CPSG Number is 52001715 in the name of Cancer Patients Support- Jan.  You will need to go down personally to the Ellados Branch of Papantonious.  As regards the Marks and Spencers CPSG Loyalty Card points CANNOT be transferred from your personal loyalty card and are allocated to the CPSG Loyalty Card at point of Sale ONLY.  The Marks & Spencer CPSG Loyalty Card No. is a long one:  9080700093531936 in the name of Cancer Patients SG.  Using the No. of the card; the Name of the Card or telephone No. 97-890985 will bring it up on their Database in Paphos and Limassol etc but if you are shopping in Nicosia the Card itself must be produced.  Should you need this, contact Jan Handley 26-654007
We also appreciate help with Cakes, Preserves, Cards/Recycled Cards and knitted goods to sell at the above. Contact: Jan Handley  97-890985
+++++
Unfortunately – Easter Stall 2020 – Unfortunately Covid Protocols prevented us from having our usual Stall
EASTER STALL 2018/19
On a day predicted with Storms, Rain and High Winds we managed to erect the Gazebos at the Harbour and continue with the stalls.  In fact the weather was quite good for us most of the day and after all efforts €800+was raised.
Many thanks to helpers who loaded the van, helped on the stalls and contributors to the Bakery stall
xxxxxxx
CHRISTMAS BAZAAR 2017
A BIG THANK YOU to those who supported the Bazaar on Sunday  5 November whether cooking;   helping on the day;   or the evening before;  helping to load up and unload the Van; coming and spending money or just supplying items – a total of €4,741.41 (€1,859.25 Raffle) was raised,  which as far as I am concerned was a very successful effort in inclement conditions.
MAIN RAFFLE – all prize winners have been contacted
---
                      THE NEWSLETTER ARTICLES –      SPRING 2019

ZINGERS
Anne Goldfarb – Treasurer for the Zingers handed the SG Treasurer Lynn Addy a cheque for over €2000 raised through their Xmas Events
+++
SECRET VALLEY GOLF CLUB
A/Chairman Alan Clark was handed 2 cheques for just over a magnificent €9000 by their Captain Ron Lawson – These funds were raised from their Events/Activities.
+++
NEW SHOGUN SHORT MAT BOWLERS
NSSM Bowlers presented a cheq2ue for €1,600 to Alan Clark, A/Chairman
+++
CERTIFICATE OF APPRECIATION
were given to Jean Hall,SG member, who celebrated her 80th Birthday for her culinary services to SG fundraising
and
Orpheas Bar in Chlorakas (Sam, the Owner) who presented a cheque to A/Chairman
+++
FOODS and CANCER – In the last issue of the Newsletter (Winter) we identified Acidic Foods and Alkaline foods and the link with Cancer – Most Chefs and Foodies agree that adding a Dash of this or pinch of that can transform an ordinary dish into pure MAGIC, but what many culinary experts may not know is the ZING that makes your supper SING can also help to Prevent cancer.  Scientists have found that certain foods, including some herbs and spices, contain phytochemicals, which can affect our bodies biologically – Through their ability to stimulate the immune system – phytochemiucals may aid in keeping cancer at bay.  Ways to spice up your food and keep you in good health – now please pass the Pepper!
FRESH GINGER:  Ginger is an antioxidant and natural cancer fighter for most cancers ie for Prostate, Breast, Lung, Liver and Colon cancers.
CARROT and GINGER SOUP            Serves 1    –  –
1 Tsp Rapeseed oil
1 small Onion (75g/2 1/2pz peeled weight), finely chopped
1 Garlic clove, finely chopped
20g/ 1/4oz fresh root Ginger, peeled and finely chopped
200g/7oz Carrots, roughly chopped
300ml/10fl.oz Vegetable stock
Freshly ground Black Pepper
1 Spring Onion, finely chopped to serve      –    METHOD
Heat the oil in small saucepan over a medium heat.  Add the Onion and cook for 2-3 mins.  Add the Garlic, Ginger and Carrots and cook for 5 mins, stirring occasionally
Add the Stock and Season with pepper to taste.  Bring to the boil, then reduce the heat, cover and simmer for 20 mins, or until the carrots are soft.
Pour the Soup into a food processor and blend until smooth.  Return to the pan and reheat gently.
To service, pour the Soup into a warm serving bowl and garnish with the Spring Onions.
This Soup can be frozen for up to 3 months.  Reheat from Frozen
Continuing with another Ginger Recipe in the Summer The Dove issue
++++
MERAKI MARKET CAFE – for Vegan, Gluten Free and Vegetarian Food
 Nr Angelikas Restaurant, on Coast Road, Chloraka

++++
OULA's BAR, Chloraka – Certificate of Appreciation
Denise and Costas owners of Oula's along with Dermot and Marilyn organisers of an event there, being presented with a Certificate of Appreciation by A/Chairman Alan Clark
CANCER PATIENTS HELPLINE
Tel No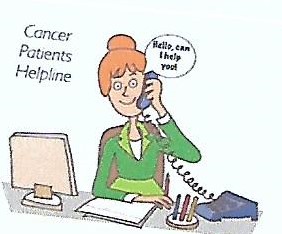 97-760989
---