Join our team as a volunteer – Make a difference!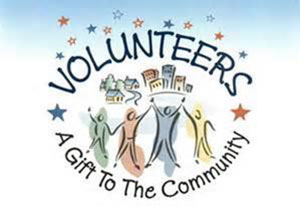 Do you wish to be a Trained Volunteer? – enrol on an In-House Training Course in order to assist the PASYKAF Nurses – courses occur during the year and are advertised In-House, Publically, and on our Facebook and Website or –
Leave your name, telephone number and e-mail at our Helpline Desk on 97-790989.  You will be contacted by one of our Facilitators. Apply the year before you want to train as the course is popular.
2015 12 new Trained Volunteers accepted. We currently number over 50 Once you have qualified your course co-ordinators and volunteer co-ordinator will be on hand to advise and co-ordinate work to the hours which suit the volunteer.
Refresher training is held at least three times a year.
2015 – 8 Trained Volunteers were trained for CPR and First Aid In The Workplace.
They will be registered with the Ministry for Health.
2018  Trained Volunteer Co-Ordinator  Lynda Atkinson 99-894164  Email:  jazzbeam@hotmail.com

---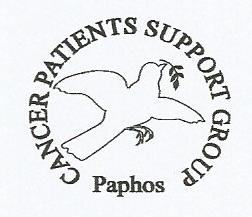 VOLUNTEERS NEEDED FOR CANCER PATIENTS SUPPORT
PASYKAF and CANCER PATIENTS SUPPORT GROUP, PAPHOS
'LEARNING HOW TO HELP' COURSE 2018
Would you like to work as a volunteer, in a non-medical capacity, supporting the Nurses and Patients of PASYKAF and to support people on the Helpline?
We are looking for people who have empathy, availability and commitment
PASYKAF will be holding an 8-day Training Course in Paphos in due course

Hours:  10am until 4pm
Venue:  St Michael's Hospice, Mesa Chorio.
Applications and any further information should be made to our Helpline Tel: 97-760989 between the hours of 9am to 1pm Mon to Friday.
Interviews will be held at the PASYKAF Day Centre, 84, Ellados Avenue, 8020 Paphos in the afternoons
(Applications should be car drivers and live not far outside the Paphos area)
________________________________________________________
March 2017 -- An article from S/Nurse Rachel (Newsletter)
This week I was able to share with you more about how the Trained Volunteers work alongside the Home Care Nursing Team supporting our patients and their carers.  Our Team of dedicated Trained Volunteers has grown and evolved over the last 10 years.
How the Comprehensive Training Course was devised and to train volunteers in dealing with patients at all stages of their illness;  either on the Helpline; Transport; Hospital Appointments; Shopping;  Sitting and Befriending.,  Referred by request of the Nurses or directly from the Helpline.
The Trained Volunteers support is invaluable to the Home Care Team and is now being taken to the next level by PASYKAF and the Cyprus Patients Federation has sent a Trained Volunteer to take part in the 'I-care' training project in Athens funded by Erasmus.  Lynda Atkinson, a Trained Volunteer took part in a 5-day course which lead  her on returning to Cyprus to help train other volunteers in providing 'hands-on-care' something which has not been incorporated into the volunteers role up to now.  This means that in the future, those Trained Volunteers who express a wish to extend their role will be trained to perform basic nursing care alongside the Nurses.
---
Being a Trained Volunteer
July 2016
Being a Trained Volunteer
Part of the work we do is to train volunteers to assist the work of the PASYKAF Nurses – their work is invaluable in the running of a successful organisation.

I recently interviewed Mike Holtom PASYKAF Homecare Nurses, who is one of the many volunteers who have trained to work as part of a support network for the  PASYKAF Homecare Nurses
A cancer patient himself he has first-hand knowledge of the services provided by the Association having used the Free Bus Service to the Oncology Centre in Nicosia as well as receiving from the PASYKAF Nurses the care and advice all patients need throughout their treatment. Having had treatment Mike felt he wanted to give something back and having completed an eight week intensive course, specialized in being a Helpline operative. When recently asked to speak to newly trained volunteers he was only too willing to do so.

He explained to them that answering caller's queries on the phone was just part of the service. It also meant getting shopping, befriending patients, home visits or medical appointments. Calls to the Helpline can vary from booking the bus to appointments with nurses, enquiries regarding hair loss or a patient who had recently had a mastectomy and needed the nurses assistance regarding obtaining a prosthetic and appropriate bra. Mike reminded new volunteers that all calls and visits should remain strictly confidential and be treated with sincerity. They should always be logged in the Helpline Log Book daily and read by other Helpline operatives. Sometimes you may receive very few calls at other times someone will ring to arrange a blood test or may just walk in to the Centre requesting help. Mike feels strongly that he is the first contact that a person talks to and that he is pleased to be a member of such a dedicated group of men and women who work to support cancer patients.
---