Paphos PASYKAF Homecare Nurses
Contact Telephone Nos
Nurse Rachel     99-528585
Nurse Andri       99-471230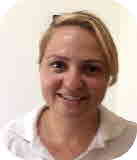 Nurse Valentinos Kyprianou           96-514400

....  Looking for other useful telephone nos?
Day Centre & Nurses Office     26-952478
Cancer Charity Shop                  26-221773
Cancer Patients Support Trained Volunteer Section
... call 97760989
Can be contacted from Monday to Friday between the hours of 9am - 1pm.
Do you need:-
Respite for Relatives
Someone to talk to
Help to/from hospital/someone to collect medicines/deliver medical equipment/do some shopping/pay bills/transport to Nicosia Oncology Centre and/or a General Hospital in Limassol or Nicosia.
Take a message for our Homecare Nurses
CANCER SUPPORT HELPLINE :

... call 97760989
Other contact information
For membership, please visit this page.
Facebook : CPSG on Facebook
CPSG Committee Members Contact Nos
President Jan Handley 26-654007
A/Chairman           Alan Clark               99-967861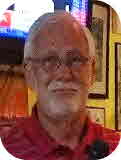 Vice Chairman        Tony Ambrose 99-908777
T/Secretary          Jan Handley 26-654007
T/Treasurers         Lynn Addy 26-912529 & Jackie Rushworth 99-468013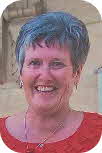 Eileen Warren 26-621960/96-421355
Margaret Wilcockson                                 99-839074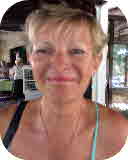 Gerry Biscombe                                               97-608391
Donna James donnajames55@googlemail.com 99-176675
Karen Roe roe.karen@hotmail.com 99-370103
Events Team:  Alan Clark (and Newsletter);    Margaret Wilcockson 97-839074;  Tony Ambrose 99-908777 Email: cpsgeventscommittee@gmail.com
*Please Note:  Breast of Friends Group - Administrator: Sue Curry 99174188
Auditor:  Dev Bedi
Association of Cancer Patients and Friends (PASYKAF)
... call 26222929
Cares for people who have been diagnosed with cancer. They can be contacted from Monday to Thursday between the hours of 8.00 am and 4.00pm and on Friday from 8.00 am until 2.00pm.
Paphos Administrative Officer:
Home Care Nursing
Psycho/social Support
Transport to Nicosia
Physiotherapy
Pain Relief, symptom control and information concerning side effects
Equipment to aid you in your home
Transport to Nicosia and/or General Hospital in Limassol or Nicosia
The Day Centre is located at 84 Ellados Avenue, 8020, Paphos (just below former Carrefour Supermarket car park)