As of
TUESDAY 1 JUNE

2021 the Pasykaf bus service will be resumed.
With reduced passenger capacity for now. Starting with

3

passengers only from Paphos.
Patients should call the DAY CENTRE 26-222929 to reserve a place, giving their
name, 
telephone number,
appointment time & what they are going for.
The FREE  bus service to the Bank of Cyprus Oncology Centre and Nicosia General Hospital (via Limassol General Hospital) – Picking Up Patients along the way – this service runs from Monday – Friday, however Patients wishing to take advantage of this service must BOOK a place either through the,
PASYKAF Office on 26 222929 or through our Helpline on 97-760989
The Service Pickup point is from the PASYKAF Day Centre 84 Ellados Avenue (situated just below former Carrefour Supermarket Car park). Patients are requested to be at the Centre by 5 am (5.30 at latest – as bus departs shortly afterwards)reporting to Panicos the PASYKAF driver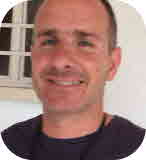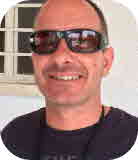 Important – Please Note:
 Booking a seat – When Booking mention the date you need to commence and any additional seats for those accompanying you. Please try to give as much notice as possible. As the buses are OFTEN USED TO CAPACITY – If you do not need your seat for any reason (ill health, change of appointment etc) please let the office know asap.
The journey takes about 2 hours, via Limassol General Hospital and Nicosia General Hospital, Picking Up Patients along the way. You may wish to bring refreshments as return to Paphos may not be before 3pm depending on whatever bus you could be on. There is a Cafeteria at the Oncology Centre from where refreshments can be purchased.
Your Return Journey. Panicos, the PASYKAF Driver, and Andreas, the Driver of the Paphos Anti-Cancer Bus co-operate to organise the return journey. It is possible that you may go to Nicosia on one bus and return on the other, depending on whether you have an early or late appointment.
If you know that your treatment on any given day is going to take a long time e.g. if you are a First Timer or having Radiotherapy and Chemotherapy on the same day: it would be adviseable to have a friend or partner drive you there and back as the bus may leave before your treatment is finished. If this is not possible, we suggest you contact the Day Centre for further advice.
NICOSIA ACCOMMODATION:  If you need or prefer to stay in Nicosia overnight, basic accommodation is available at the
Church House which is a 2 minute walk from the Centre. This can be arranged for you before treatment starts.  (Cypriot Cuisine)
Or there is B&B accommodation at the AVEROS Hotel (19 Iosis Andreas, 1702 Nicosia) Tel:  22-773447.  Single Room with Breakfast is €52;  Double Room with Breakfast €72 (2016 prices).  Taxi from Hotel to BOCOC is about €8.50.
Or you may wish to have B&B accommodation at the Asty Hotel (12 Tassou Papadopoulou, 2773 Ayios Dometios approx. 10 mins away by Taxi from the Centre. There is a discount available for patients of the Oncology Centre and accompanying family/friends –

additional meals are available but advanced notification

is required through the Hotel Manager Mike Tel No 22-773030 also prices
Another premium priced alternative for you to review is the Denis Hotel (19 Digoras St, Aglantzia, Nicosia 2123 – (

near General Hospital and IKEA shopping complex

) Traveller and en-suite rooms with T making facilities and Laundry facilities. Tel: 22-330315